Teacher in Residence
The International Teacher in Residence grant is a philanthropic award presented bi-annually to a professional from a country where training in the use of assistive technology (AT) and augmentative and alternative communication (AAC) is limited. This program furthers The Bridge School's mission of disseminating effective teaching and communication strategies to the global community by providing training and promoting skill development to an individual who is committed to disseminating what they have learned during their year-long residency when they return to their home country. We seek candidates who possess the appropriate education and background to serve children in special education settings, or to train teachers/therapists to work in these environments. The specialty training opportunity at The Bridge School enables the individual to return to their country and promote the use of AAC for children/adults who are currently being underserved.
The residency is presented in collaboration with the International Society for Augmentative and Alternative Communication (ISAAC). ISAAC is an international nonprofit organization made up of professionals, families, manufacturers, researchers and consumers, whose goal is to improve the quality of life for people with complex communication needs. It does this through research, education, networking, and information dissemination.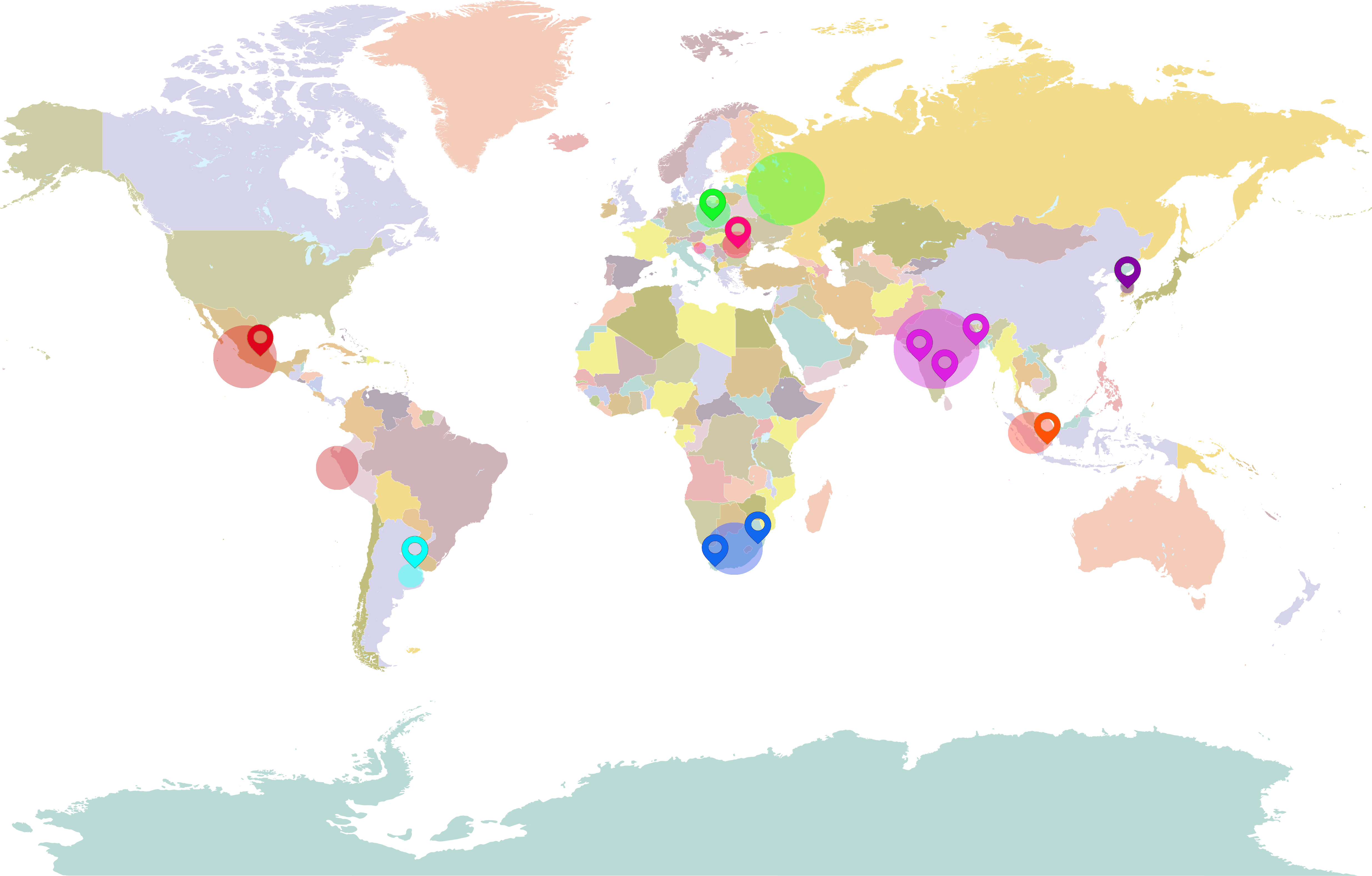 GABRIELA BERLANGA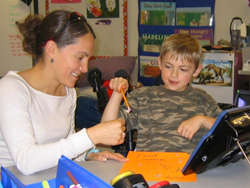 2004-2005 – GABRIELA BERLANGA
MEXICO CITY, MEXICO
Gaby is a speech pathologist specializing in AAC. Upon her return to Mexico City she started a clinic designed to serve this population. Additionally, she offers workshops and instruction to professionals and families in the greater Mexico City area. She recently helped to organize an international AAC conference for Central and South America making a great impact for the people of those countries. Learn More
USHA DALVI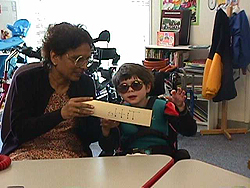 1998-1999 – USHA DALVI
MUMBAI, INDIA
Usha Dalvi was the first recipient of the Teacher in Residence Award. Currently, Ms. Dalvi is an instructor in speech-language pathology at a professional training program, the Ali Yavar Jung Institute for the Hearing Handicapped. While here, Usha developed a course outline and curriculum addressing AAC for professionals studying to become speech-language pathologists in her country of India.
KRITHIKA VENKATRAMAN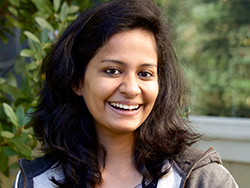 2014-2015 – KRITHIKA VENKATRAMAN
CHENNAI, INDIA
The 2014-2015 Teacher in Residence is Krithika Venkatraman from Chennai, India where she is employed as a special educator at Vidya Sagar. Krithika has a postgraduate diploma in special education with an emphasis on multiple disabilities including physical and neurological impairments from Madras University and Rehabilitation Council of India. Her assignment at Vidya Sagar has focused on working with children with multiple disabilities ranging in age from 5 to 10 years. Learn More
MADHUMITA DASGUPTA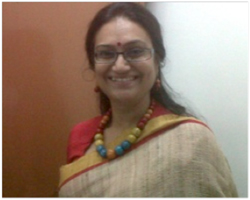 2012-2013 – MADHUMITA DASGUPTA
KOLKATA, INDIA
Madhumita has a Bachelor Degree in Special Education (Locomotor Impairments and Neuromuscular Disorders) and is currently working as a Research Assistant in Indian Institute of Cerebral Palsy, Kolkata, India. Learn More
PATRICIA GUTIÉRREZ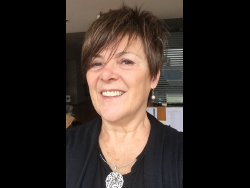 2018-2019 – PATRICIA GUTIÉRREZ
BUENOS AIRES, ARGENTINA
Patricia has been working as an independent assistive technology consultant & trainer for the last 25 years, providing training services for people who work with children with special educational needs such as cognitive and physical disabilities, autism, Down syndrome, Angelman syndrome, sensory difficulties, language and complex communication needs among others. Her focus is on the use of technology in the areas of AAC, literacy and accessibility.
CARMEN VALCU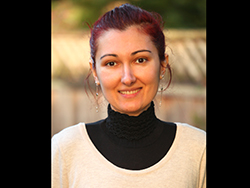 2016-2017 – CARMEN VALCU
BUCHAREST, ROMANIA
Carmen is from Bucharest, Romania and she has been a Special Needs Teacher since 2009, in a class formed by students with severe, profound, associated intellectual and communication impairments. She has also worked as an ABA therapist for a few years and as a Speech and Language Pathologist after graduating with a Masters in Language and Speech Therapy.
KYUNG-IM HAN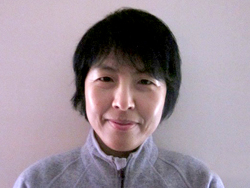 2011-2012 – KYUNG-IM HAN
CHANGWON, SOUTH KOREA
Kyung-Im has a Ph.D degree in Special Education and is a professor in the Department of Special Education at Changwon National University in South Korea. She has taught about education for children with physical and multiple disabilities, individualized education program, and special education instruction.
KIRSTY NOURSE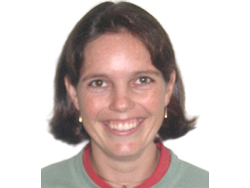 2008-2009 – KIRSTY NOURSE
DURBAN, SOUTH AFRICA
Kirsty Gillian Nourse is a speech and language therapist and audiologist working in Durban, South Africa for Pathways-Kloof. In her capacity as Academic Principal, Kirsty runs her own class, provides clinical supervision for university students, facilitates programs for all the children in the school and oversees a home program for children unable to attend school on a regular basis.
VERONICA GAVU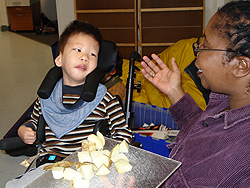 2006-2007 – VERONICA GAVU
CAPE TOWN, SOUTH AFRICA
Veronica is a teacher and Head of Department at the Tembaletu Lsen School, part of the Western Cape Education Department. Upon her return to Cape Town, Veronica began giving presentations about lessons learned while at The Bridge School. She is also teaching a class and leading the implementation of Assistive Technology services at her school.
SARAH YONG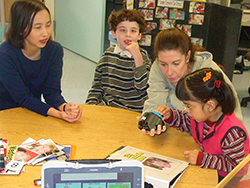 2002-2003 – SARAH YONG
SINGAPORE
Sarah is a speech pathologist specializing in AAC. Upon her return to Singapore she worked with others to develop a clinic and education center for the use and implementation of AAC/AT. Her efforts have resulted in the availability of services to underserved populations, especially adults, in Singapore. Currently Sarah is the co-chair of the ISAAC Emerging Nations committee.
ALINA SMYCZEK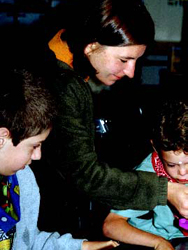 2000-2001 – ALINA SMYCZEK
KRAKOW, POLAND
Ala is credentialed in special education and speech language pathology in Poland and currently is working at the Szkola Podstawowa Specjalna Nr 150 in Krakow. She has implemented the use of AAC/AT tools and strategies for students throughout her school. She also serves as a leader in the area mentoring and instructing others in the inclusion of AAC/AT into daily lives.