Conference Speakers
Aileen Arai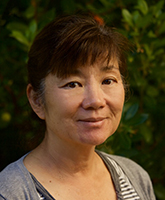 An Education Specialist at The Bridge School, with 22 years of experience in the Bridge classrooms, Aileen specializes in designing and implementing instructional strategies that support her students' participation in academic and social curricular areas. Aileen works with the team at Bridge School to support children gaining the skills and knowledge they need to transition back into their home school placements so that they are able to participate meaningfully in their home school environments. Her areas of interest are development of literacy within the Common Core State Standards for students who use AAC systems and addressing intervention strategies and assessments as they relate to Cortical Visual Impairment protocols and tools developed by Dr. Christine Roman-Lantzy.
Sarah W. Blackstone, Ph.D., CCC-SLP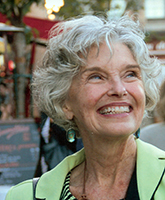 Dr. Blackstone, a Speech-Language Pathologist who specializes in AAC and has been around for a long time, recognizes that children with CVI AND CCN continue to present unique challenges to the field of AAC because it relies so heavily on visual modes of communication. This project has been an effort to encourage a more systematic, nuanced approach to understanding and supporting children with CCN and CVI and to help discard prevailing myths in the treatment of this group. She says that "the opportunity to work with Christine Roman-Lantzy and staff at The Bridge School and CATIC in Mexico City on this important project continues to be fun, enlightening and an honor."
Caitlin Sale, M.A.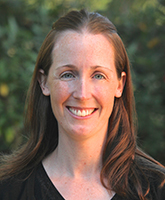 Caitlin Sale is a special education teacher with the Mount Diablo Unified School District. Currently she teaches a middle school classroom under the TRAIL program (Technology Resources for Accessible Independent Learning), working with students who use augmentative and alternative communication while participating both in a special day classroom and in inclusion classes. From 2010-2016 she worked as the preschool teacher at The Bridge School. During her time there she worked with the team to learn more about cortical visual impairment and how to support students with CVI, complex communication needs, and physical impairment. Caitlin has presented on a variety of topics related to being an educator working with students with complex communication needs and physical impairments at the local, national, and international level.
Fei Luo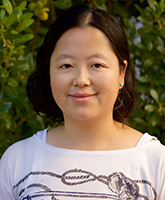 Fei Luo, Ph.D., CCC-SLP is a research associate and speech-language pathologist at The Bridge School. She has extensive experiences working with children who have moderate to severe disabilities and use Augmentative and Alternative Communication systems (AAC). She also conducts research on analyzing different discourse genres and face-to-face interactions to assess language and communication skills as well as to evaluate the use of AAC devices or programs in interactions. Her past projects include examination of narrative production of children with ADHD and analysis of face-to-face interaction between adult AAC users with Amyotrophic Lateral Sclerosis (ALS) and their familiar partners. Her research was published in Clinical Linguistics and Phonetics and presented at various national conferences.
Pat Mirenda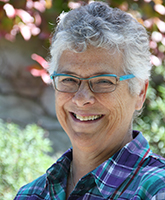 Pat Mirenda is a Professor in the Department of Educational & Counseling Psychology and Special Education, and Director of the Centre for Interdisciplinary Research and Collaboration in Autism (CIRCA) at the University of British Columbia. She is a Board Certified Behavior Analyst and a Fellow of both the American Speech Language Hearing Association (ASHA) and the International Society for Augmentative and Alternative Communication (ISAAC). She is co-author of the 4th edition of "Augmentative and alternative communication (AAC): Supporting children and adults and complex communication needs" (2013) and co-editor of "Autism spectrum disorders and AAC" (2009). She has published numerous research articles and chapters and presents frequently at international, national, and regional conferences. Her current research examines the developmental trajectories of children with autism and their families, and the services and supports provided to bilingual children with developmental disabilities.
Karen Natoci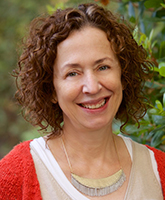 Karen Natoci earned both her undergraduate and graduate degrees from the University of Michigan in the area of Psychology, Speech/Hearing Science, and Speech and Language Pathology in 1982. Karen has always been drawn to those with complex communication needs. For years, she held a private practice working with the most physically and communicatively challenged survivors of acquired traumatic brain injury. Karen spent 15 years at Wing Lake Developmental Center in the Bloomfield Hills School district and was a part time lecturer at Wayne State University, College of Special Education, for 9 years. Karen has been using The Communication Matrix since 2002 and received direct training from Charity Rowland and Philip Schweigert through the Design-to-Learn Outreach Program while at Wing Lake Developmental Center. She spent part of this year at Oregon Health and Science University wrapping up her consulting role in the launching of the Communication Matrix, Community of Practice before moving to California to begin her new position as the Education Program Director at The Bridge School. . Karen follows an "integrationist" approach in the area of early AAC, pulling from multiple sources of information, research, and most importantly, evidence based practice and level of engagement of the AAC Learner. At the end of the day, Karen enjoys practicing piano and exploring the new surroundings of San Francisco and the surrounding Bay area.
Christine Roman-Lantzy, Ph.D.
Christine Roman-Lantzy received her degrees in Elementary Education and Special Education from Michigan State University. She worked as a teacher of the visually impaired in Western Pennsylvania for 17 years. She earned her Master's degree in Infant Development/ Medically Fragile Infants and training in Orientation and Mobility from The University of Pittsburgh where she also taught in the Vision Studies Program for 12 years. Christine also received her Ph.D. from the University of Pittsburgh. She was the Director of the Graduate Program in Visual Impairment at Marshall University in West Virginia. She was the first Project Leader for CVI at The American Printing House for the Blind.
Christine is the Director of The Pediatric View Program at The Western Pennsylvania Hospital in Pittsburgh Pennsylvania where she has conducted evaluations of over 1000 children who have CVI. Christine has provided workshops and consultations across the United States and internationally. In addition to her work in visual impairment, Christine has been a neonatal and high-risk infant development specialist since 1990.
Her book, Cortical Visual Impairment: An Approach to Assessment and Intervention was released by The American Foundation for the Blind in 2007 and received the C. Warren Bledsoe Award in 2008.
Charity Rowland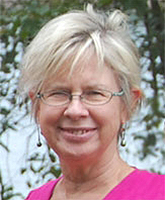 I direct the Design to Learn research program at Oregon Health & Science University in Portland, OR. Our research is conducted in community-based settings, including public schools and homes. My interests involve the assessment, development and education of individuals who experience severe and/or multiple disabilities, including complex communication needs (CCN). My work is supported entirely by federal grants. Areas of specific interest include communicative development and cognitive development in children and adults without speech. My current grants focus on the assessment of communication skills and the creation of a virtual community of practice for professionals and parents who support the needs of individuals with CCN.
Krista Wilkinson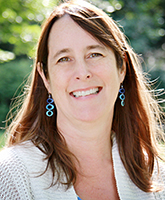 Dr. Wilkinson is Professor of Communication Sciences & Disorders at the Pennsylvania State University, and Editor of the American Journal of Speech-Language Pathology. She has spent the last 20 years building interdisciplinary and clinically-relevant bridges in the area of significant intellectual disability. Most recently she has brought together the disciplines of visual cognitive neuroscience, behavioral psychology, and communication intervention/developmental psychology for the unified goal of understanding visual attention and processing as they relate to the design of visual communication supports (augmentative and alternative communication; AAC). She has used a variety of techniques, including tools of neuroscience, to examine visual attention and processing related to clinically relevant questions of communication intervention in individuals with significant intellectual disabilities who are traditionally difficult to study. In this recent work, she has applied eye tracking technology to reveal otherwise inaccessible information about visual attention to visual communication supports that in turn will inform design of AAC systems.
Christine Wright-Ott, MPA, OTR/L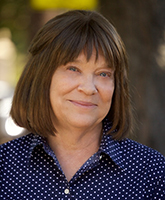 Christine is an occupational therapist in private practice and a consultant at the Bridge School. She has specialized in research and development of assistive technology for children with disabilities and was the principal investigator and designer of the KidWalk, Gobot and MiniBot Projects, while working at the former Rehabilitation Engineering Center at Stanford. She is a frequent lecturer at national conferences and local universities. She recently authored the chapter "Mobility" in the 7th Edition of the book, Occupational Therapy for Children.